About Us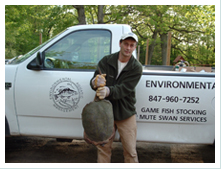 Environmental Aquatic Management (EAM) was established in 1993 by Kevin Dahm.
Kevin received his zoology degree from Southern Illinois University with a specialty in fisheries management.
EAM is a full service lake and pond management company providing services to all northern Illinois suburbs.
We are dedicated to providing the best management services and products on the market today. EAM handles all types of aquatic management and consulting situations. We can assess your watershed problem, develop a sound science based management program and help you become a more informed watershed manager.
EAM is a scientific collections permit holder since 1993. We also carry a Class A goose depredation permit.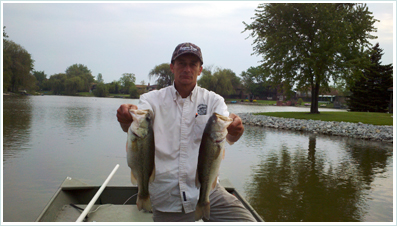 EAM has been managing lakes and pond in Illinois for more than 20 years and has made thousands of successful aquatic applications. We currently manage hundreds of watersheds.
We have the experience, expertise and ethics to handle any aquatic management situation. Don't trust your sensitive aquatic ecosystem to just any company. Let the professionals at EAM help. Call us with your lake or pond questions.
At EAM advice, information, recommendations and of course estimates are free.