Clients - Residential and Homeowner Associations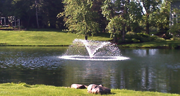 Your lake or pond is your most important landscape feature.
Environmental Aquatic Management (EAM) has been working with individual homeowners and home owner associations for over 20 years.
We will meet with the homeown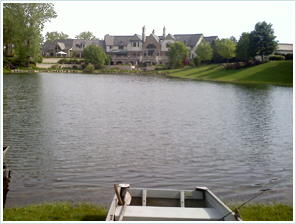 er or HOA to put in place an individualized management program that fits your watershed. From one small backyard pond, to many ponds or a large lake, EAM has the experience and expertise to handle all aquatic management aspects.
From aquatic weed and algae control to fountains, game fish stocking and more, EAM is a complete lake and pond management company. We can provide an excellent list of residential local references and examples of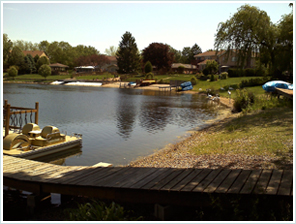 our work. We will manage your watershed professionally and within budget.
Advice and information is always free.
We would be happy to meet with you to discuss your current management plan. We can assess your specific needs and address them thru science-based, ethical, aquatic management techniques. With 100% industry support and all products and services guaranteed, let Environmental Aquatic Management give you a free estimate and recommendations for your lake or pond.