Fountain & Aeration Sales & Services
Environmental Aquatic Management (EAM) offers a full line of decorative fountains, aerators and water movers for sale. From a small 1/4hp unit to a 7.5hp we can supply the right fountain to enhance and aerate your lake or pond. For decorative, muti-nozzle fountains, EAM has every option available. Our fountains can be customized to fit the individual lake or pond. We can size up the unit we recommend for your watershed, assess the power requirements and provide seamless, full service installation of your fountain(s) from start to finish. All or fountains come with a two year warranty and shipping is free. Please look over the wide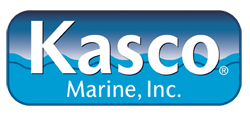 variety of decorative fountains, aerators and water movers we have available from Kasco . For complete unit pricing and installation, give us a call or email us here in the office. Of course, advice, information, recommendations and estimates are always free.
REPAIRS & STORAGE SERVICES:
EAM offers complete repair services on all makes and models of fountains and aerators. We can repair or upgrade your unit. We can replace or repair all aspects of any old unit or light kit. Sometimes, it does make sense to replace these older units with newer ones. Sometimes a small repair can get an older unit up and running. Since advice, estimates, recommendations are free, let the professionals at EAM look at any repairs and give you an honest opinion on your situation. EAM also provides Winter Fountain Storage Services: We will remove you fountain in the fall, pressure wash/test/store and re-install in the spring for you at one low price. We also provide discounts for multiple fountain storage. If any repairs are needed in the winter, we will provide an estimate for that service.
AERATION SALES AND SERVICES:


EAM offers complete aeration system sales, upgrades and repairs. Every lake or pond can benefit from an aeration system.
Each aeration system is customized to fit each individual watershed. An aeration system is the best investment for the long term health of your watershed.
We offer the best compressors, diffusers and cabinets on the market. We also offer repairs and upgrades of current systems. Technology has advanced in diffusers (bubblers) and replacing old diffusers can dramatically improve the oxygenation of the watershed.
Compressors also need attention. New filters and vanes should be replaced periodically. If a compressor is shut off in the winter it should be stored, cleaned, new filter and tested prior to the spring installation.
If a compressor is left running, the diffuser must be winterized for safety.
We winterize all running diffusers for the winter by pulling the diffuser close to shore so there is open water all the way to the shore.
Advice, information, recommendations and estimates are always free. Why not have EAM look over your current system and make sure it's running to its peak efficiency. A new Fountain or Aeration system is less expensive than most people think; Give us a call for a free estimate.