Clients - Municipal and Golf Courses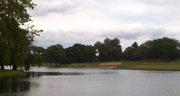 Municipalities:
Environmental Aquatic Management (EAM) manages lakes and ponds for many towns and villages. 
We understand the special needs of municipalities, including the special insurance and fair wage paperwork requirements. 
We also understand the accountability villages must comply with. All our management programs come with on site pictures and service reports of each watershed on every visit. These can be easily forwarded to any concerned parties so they can be kept up to date on the latest management to the watersheds.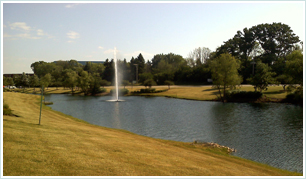 Most of our management programs are weekly (26 weeks) with a six month duration to assure the watersheds are kept within the specified parameters of the village's requirements. All our programs are science based and guaranteed. 
Advice, Information, Meetings and Estimates are always free. With the new EPA NPDS Permit required for all applications of any products and the DNR Endangered Species required mapping and written approval, it is even more important now than ever to have a professional lake and pond management company handle your watershed. 
Outsourcing your lake and pond management is not only cost effective; it will ensure EPA compliance and avoid any possible EPA violations or fines.
Golf Courses and Critical Habitat: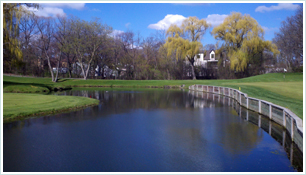 Golf courses and Critical habitats are a specialty. 
When it has to be done right, by the book and look perfect, we do it. With 20 years of experience, EAM has the expertise, specialized equipment, products and industry support to manage your sensitive aquatic ecosystem. 
A multi-year, individualized management program will be created and a plan with goals put in place. Consistent monitoring of the watershed, along with the management and detailed water testing will ensure we stay on target to achieve our management goals.